Abbreviations

ch = chain
sl st= slip stitch
st = stitch
sc = single crochet
Sk = skip stitch
inc = single crochet increase
Fo = fasten off
dec = sc decrease / sc2tog / 2 sc together
hdc = half double crochet
dc = Double Crochet
dc-inc = double crochet increase
Tc = triple crochet
Most projects require

Stitch markers
Yarn needle
Fiberfill Stuffing
Stuffing tool (chopstick or pencil)
Glue gun (optional)
Pins
Safety eyes/Brads
KINGDOM HEARTS - PAOPU FRUIT KEYCHAIN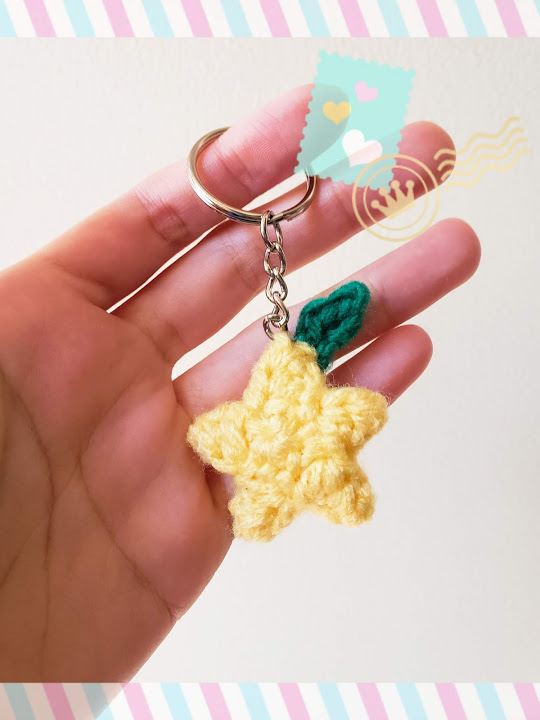 Materials
Yellow and green Worsted Weight (size 4) Yarn

I used Red Heart with love in "Daffodil" and Loops and Threads Impeccable in "Kelly Green"

F Hook (3.75 mm)
Keychain rings (I got mine on amazon, but also found at art stores)
Star
R1: 6 sc in a magic ring
R2: [(ch 3. Along chain: sc, hdc) sl st in next stitch] x 4
R3: ch 3. Along chain: sc, hdc. Sk 1 and sl st in last st of magic ring. Leave long tail
Leaf
R1: ch 4. Along ch: sl st, dc, sl st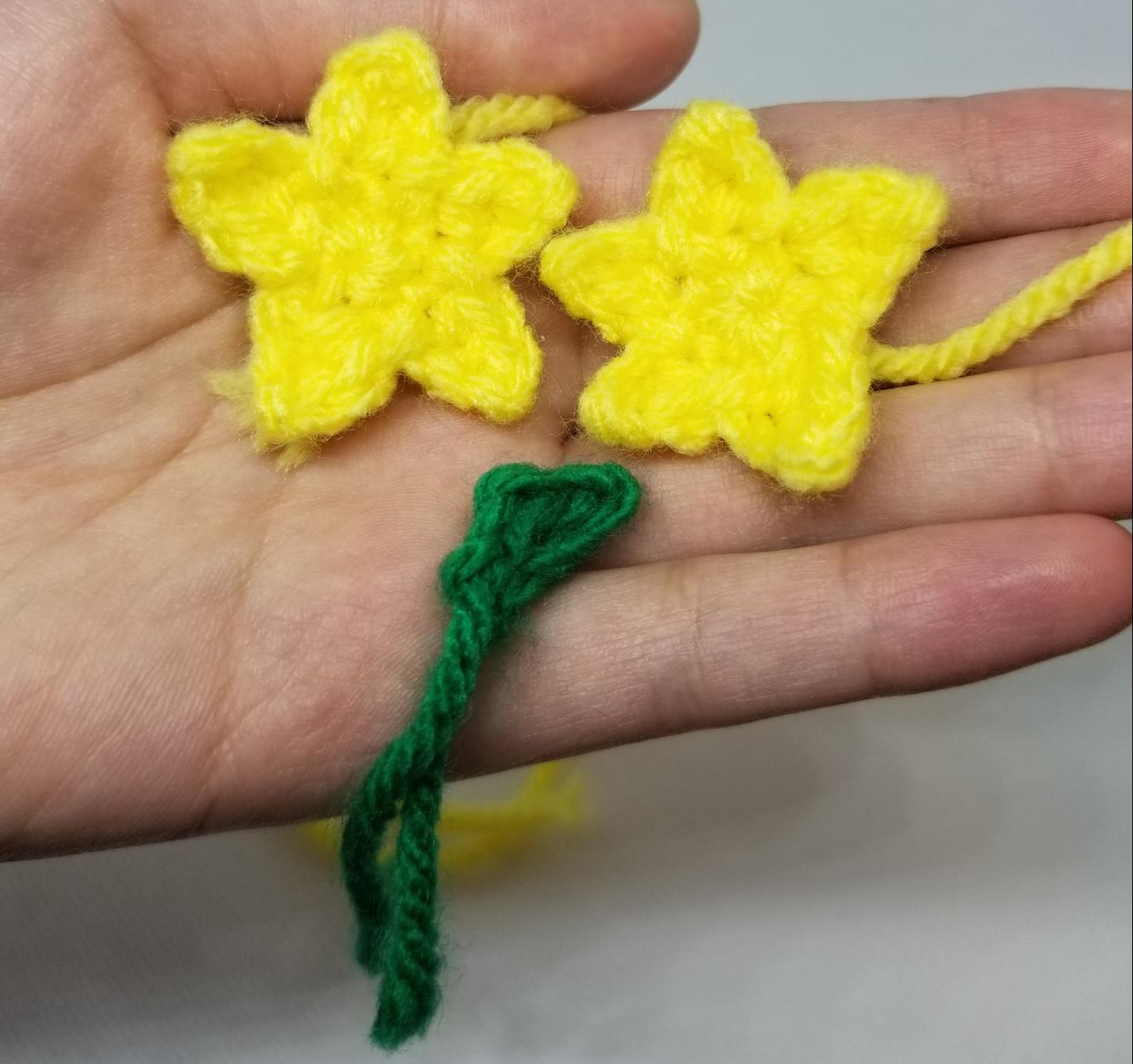 Assembly
1: make 2 stars: whip st closed along the whole perimeter and put light stuffing inside. Glue gun the edge of leaf on the inside of the star before whip stitching completely closed.
2: Using a thin yarn needle and a long tail of yellow yarn, put through the keychain and loop back into the tip of the star. Make sure you make multiple loops to secure.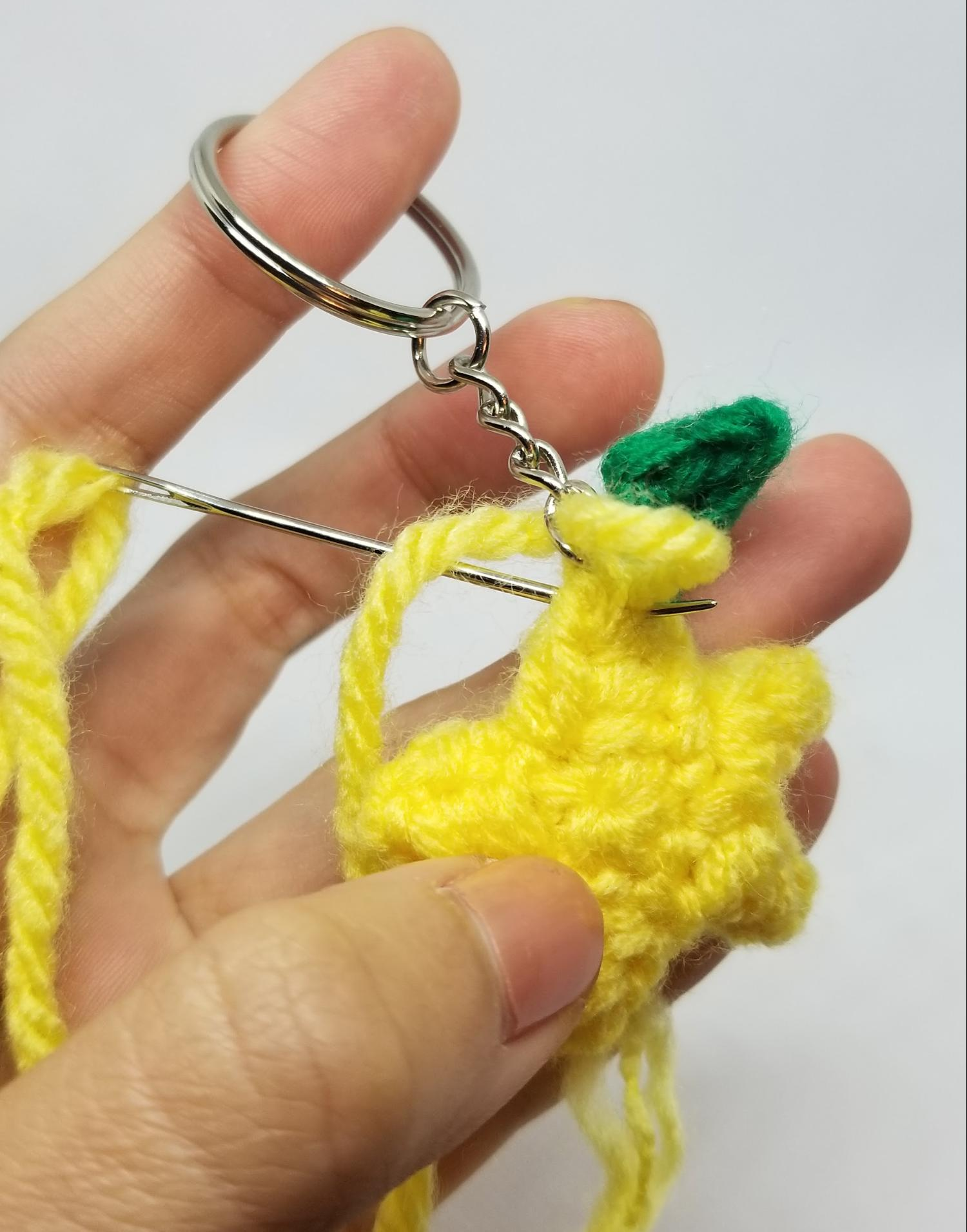 Tag me in your pictures on instagram! Or email me if you don't have instagram, would love to see your finished projects.