Abbreviations

ch = chain
sl st= slip stitch
st = stitch
sc = single crochet
Sk = skip stitch
inc = single crochet increase
Fo = fasten off
dec = sc decrease / sc2tog / 2 sc together
hdc = half double crochet
dc = Double Crochet
dc-inc = double crochet increase
Tc = triple crochet
Most projects require

Stitch markers
Yarn needle
Fiberfill Stuffing
Stuffing tool (chopstick or pencil)
Glue gun (optional)
Pins
Safety eyes/Brads
DIY SNOW GLOBES / ORNAMENTS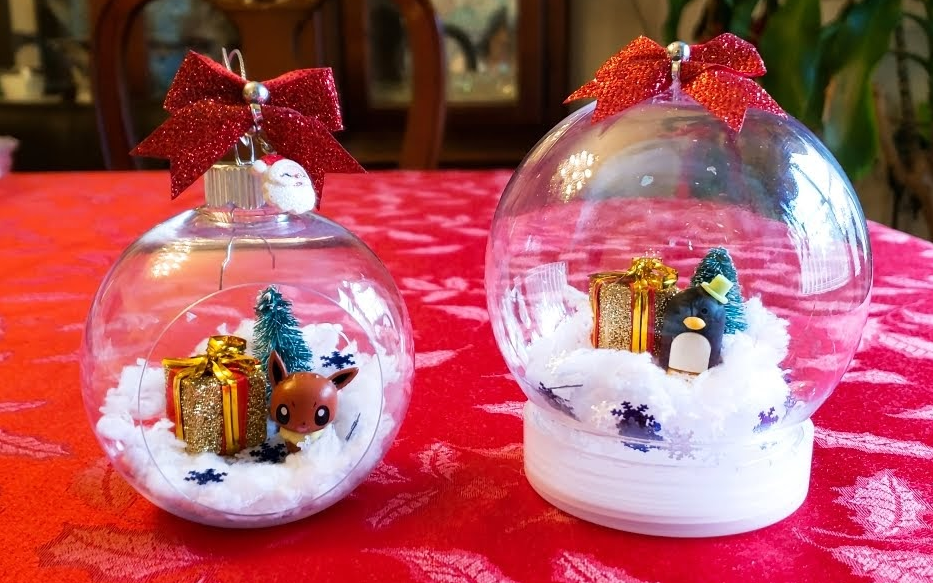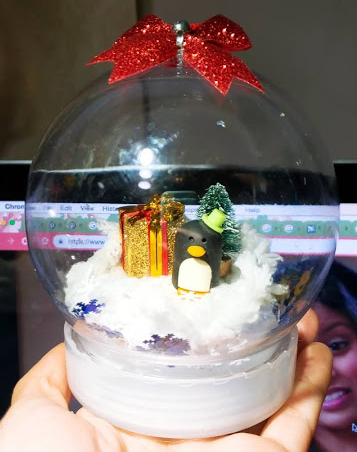 Materials
White Worsted Weight (WW) size 4 yarn and White Fluffy Yarn (Bernat Pipsqueak)
F Hook (3.75 mm) and H Hook (5 mm)
Plastic Ornaments, mini trees and presents (all bought from AC MOORE). Bows (from dollar store), Mini figures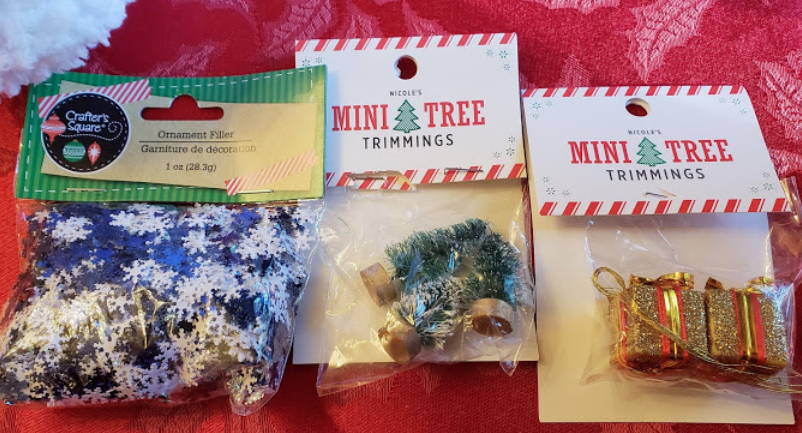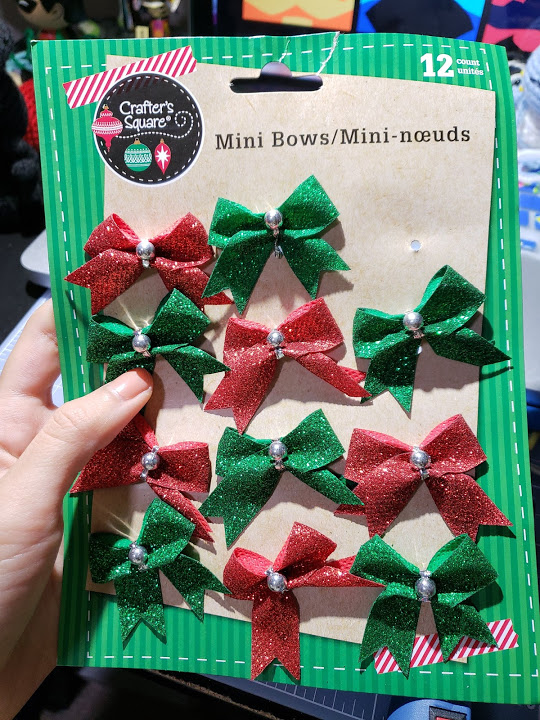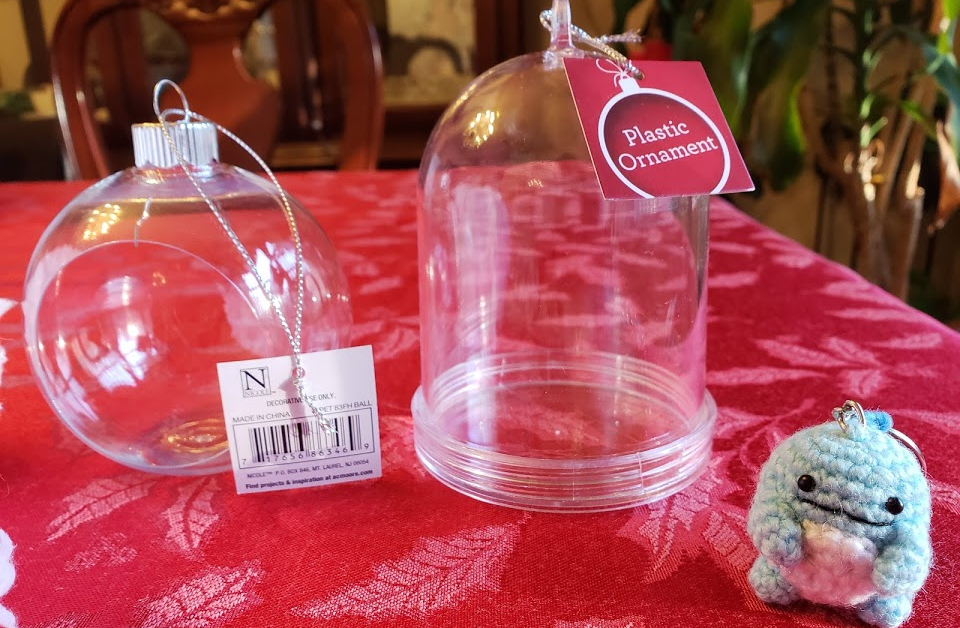 Snow
R1: use WW yarn and F hook: 6 sc in magic ring
R2: inc around [12]
R3: use H hook and fluffy yarn: sc around [12]
R4: inc around [24]
R5: inc around [48] (does not have to be exact! add and remove rows to fit your globe) Fo and leave long tail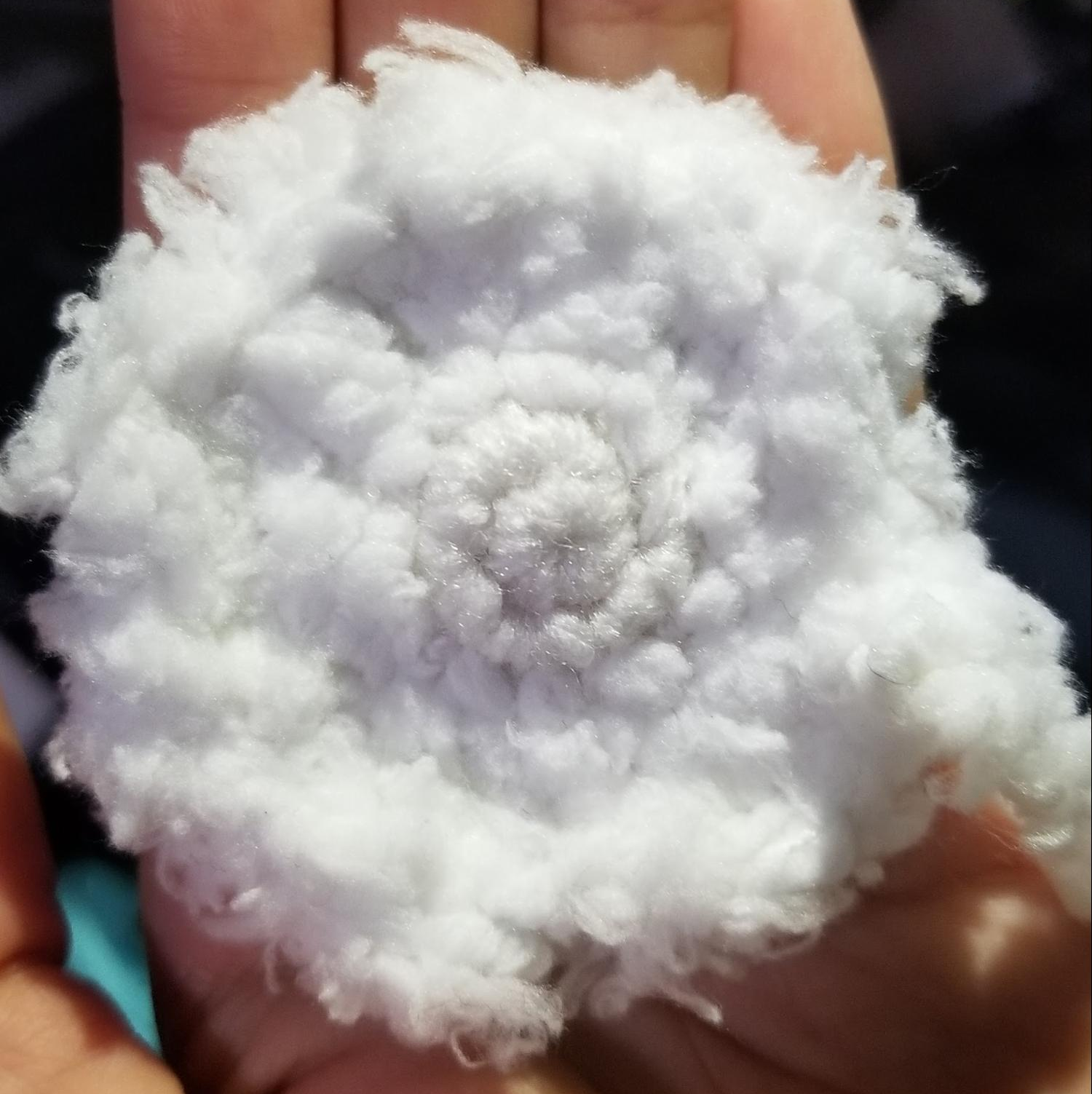 Assembly
Leave long tail, use yarn needle to cover the worsted weight yarn in middle
Hot glue tree, present, figure to the 'snow'. Put inside ornament and use hot glue to secure. Use leftover fluffy yarn as needed to add more 'snow'.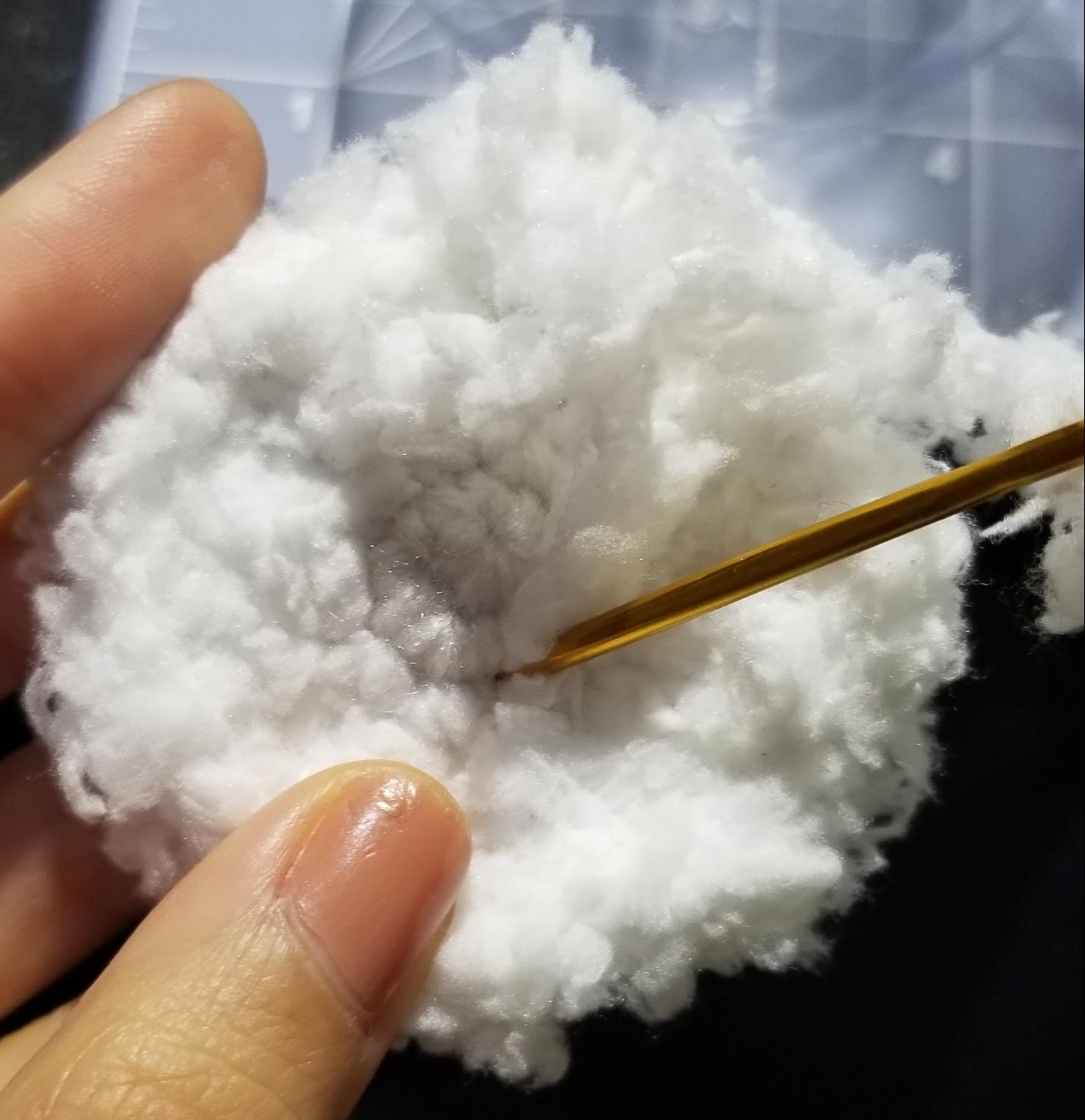 I used petite pals pokemon figure but you can use animal erasers or any mini figure the receiver would enjoy. Just browse around your dollar store and art stores to see what you can put in your ornaments. You can also make my Tokage amigurumi on my etsy shop. Contact me for any questions! Tag me in your pictures on instagram! enjoy!